Why Choose Us?
We love our community and love even more to give back to it through schools and programs.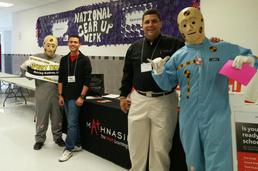 We have served many happy customers
We offer many things that our competitors do not
We offer great customer service, we strive to quickly answer any questions you may have and ensure that you're satisfied

We make ourselves available to you as much as we can, answering your calls 7am - 10pm Monday through Sunday

We start classes when scheduled unlike other schools who may cancel when the minimum number of students do not enroll

Our certified instructors are always on time, this is a common complaint we hear about our competitors
Follow us on our socials and see that we are not just a business but a family.
Feel ready? Enroll with us today!
Or Contact Us if you would like more info.